POTTERY WHEEL CREATIONS
GIARDINI NAXOS
Create a pot of the Sicilian ceramic tradition of Caltagirone
Pottery wheel creations Giardini Naxos Taormina
Pottery wheel Giardini Naxos Taormina is created for art lovers. Pottery in Giardini Naxos and Taormina has been known since ancient times.
The word ceramic comes from the Greek Kéramos, that is clay or potter's land. Since ancient times it was modeled to make vases and other everyday objects.
The clay was worked by hand, cooked in special ovens that reached high temperatures (up to 900 ° C) to become terracotta: resistant and waterproof.
In Giardini Naxos there were many furnaces and the beautiful creations of the Greek period can be admired at the museum of the Archaeological Park.
Pottery wheel creations Giardini Naxos consists of
Pottery wheel creations Giardini Naxos begins with a welcome introduction in which it will be presented the clay and the lathe that will be used to shape the pot.


It will be explained how to prepare the dough and what are the main movements to form a pot, a glass, a plate and so on.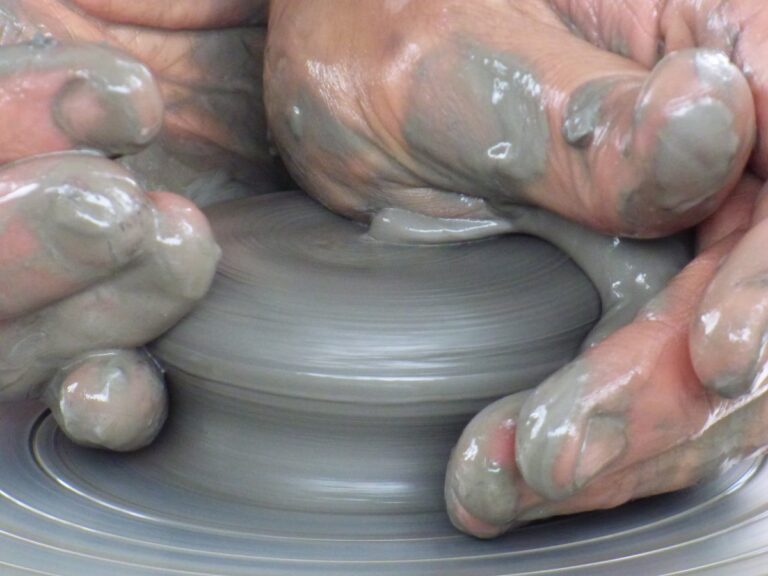 After a few minutes you will be surprised by your creations! How fun it will be to be able to make a pot with a little bit of clay.

Finally, by yourself, you will give free rein to your creativity and you will have the knowledge of a very ancient and effective technique that has accompanied man and his need to build everyday objects in a short time.
The objects created can be taken away or you can leave them in the laboratory until completely dry.
Benefits
– Unleash your creative energies in a fun way
– Improve problem solving skills
– Enhance patience and perseverance

What it includes
– Master of ceramic art
– Materials and work tools
– Break with beverage and snack
– Photos
Place
In an art atelier on the Giardini Naxos seafront. You will be informed of the exact point at booking time.
Things to know about the pottery wheel creations Giardini Naxos
A beautiful experience! The teacher knows how to make you feel special and kindly tells you how to achieve what you have in mind. I am happy to have tried. - April
My boyfriend surprise me in Giardini Naxos and we have one of the funniest experiences together! We had clay everywhere, so we took the opportunity to take a dip (the beach is opposite). - Elisa
We spent an afternoon playing and creating with the children. A different way to spend the holidays and to stimulate the imagination. -Sabrina
I love trying new things when I travel and I will never miss this experience. Going back as a child and doing whatever you want is wonderful!I made a pot as my Sicily souvenir. -Alex
Copyright © 2023 Sicily Experience | Powered by Sicily Experience